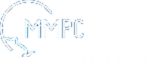 Endocrinology and Metabolism Core
The Endocrinology and Metabolism Core provides phenotyping services for the assessment of endocrine function and metabolic pathways in mouse models of obesity, diabetes, and related metabolic diseases including dyslipidemia and fatty liver disease (NAFLD).

The Core also provides expertise, technical resources, and instrumentation necessary to characterize perturbations in endocrine systems and metabolism in murine models useful for understanding obesity, diabetes, its complications, and related metabolic disorders, including NAFLD.

The Core performs assays and data interpretation for in vivo metabolic function tests, including IV, IP and oral glucose tolerance tests and insulin tolerance tests for parameters of insulin sensitivity, insulin secretion and glucose disposal.

In addition, the Core offers an extensive list of quality controlled assays of metabolic substrates, endocrine hormones, and indices of renal function, assessments of insulin signaling pathways, inflammation and endoplasmic reticulum stress in metabolically important tissues such as liver, muscle, adipose, pancreas, as well as state-of-the-art metabolomic analysis and interpretation, including complex lipids, phospholipids, bile acids, and biogenic amines using small sample volumes. The Core works closely with the Animal Care Core on projects evaluating the metabolic effects of bariatric surgery, and with the Microbiome Core to coordinate microbiome and metabolomic analyses and interpretation. Continuous glucose monitoring (CGM) in conscious unrestrained mice is in development and expected to be offered in the near future.

The Core is led by Dr. Peter Havel, DVM, PhD and Co-led by Dr.'s Fawaz Haj, PhD and Oliver Fiehn, PhD. Other Core members include Dr. Mark Huising and Staff Research Associate, James Graham.
---
---