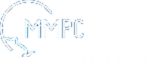 The Administrative Core is responsible for oversight and coordination of all aspects of the scientific and administrative operations of the MMPC-UCD. This includes providing full customer support services, overseeing management and operation of the Center, and foster interactions and synergism among cores and research projects. The ultimate goal of the Core is to ensure that the Center effectively and efficiently delivers services to its users.

The Core will achieve this goal by implementing an administrative plan, establishing and executing a service plan, implementing a business plan, ensuring cooperation and complains with the MMPC Consortium, and overseeing implementation of the Microbiome Research Project.

In consultation with the Coordinating and Bioinformatics Unit (CBU), the Core uses MMPC-web-based business tools to facilitate client-provider interaction and help maintain Center budgetary and workflow records.

The Core is led by the Center Director (Kent Lloyd) and Scientific Director (John Rutledge), and assisted by a Center Administrator (Suzann Wadsworth) and Project Navigator (Renee Araiza).

For more information about the MMPC at UC Davis, or to arrange for phenotyping or your mouse line, contact our Project Navigator at mmpc@ucdavis.edu.
---
---