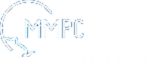 Registration Now Open:
Advancing Disease Modeling in Animal-Based Research in Support of Precision Medicine
Free Precision Medicine Workshop
October 5-6, 2017 - 2101 Constitution Avenue NW, Washington, DC or internationally-streamed Webcast
---
Precision medicine is poised to revolutionize how we treat illness by basing therapeutic decisions on an individual's molecular characteristics of disease, environmental factors and variables associated with individual lifestyle and behavior. As the field moves toward treating the individual, this workshop will consider ways in which relevant information can be obtained from the development and study of disease models in animals that are guided by individual patient data. Researchers, veterinarians, bioethicists, clinicians and patient advocates will examine the path toward creating and using animal models to support precision medicine.
This workshop, which will be held on October 5-6, 2017 in Washington, DC, is FREE and open to the public, and we invite you to join us in person or via a free, internationally-streamed webcast.
Register to attend in person or via webcast!